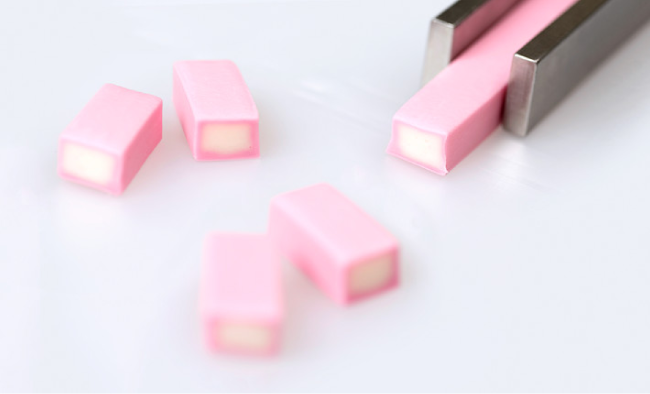 Morinaga's candy technology began with caramels when the company was founded. In particular, Morinaga Milk Caramel, which was launched during the Taisho period (1912–1926), had a refined sweetness and milky taste and was originally packaged in double-paper sacks, which offer excellent portability and preserves product quality even in the humid climate of Japan. This caramel product was a huge hit, and following further research, improvements to sugar crystal stabilization and flavor balance created the soft, creamy product that has been a best-seller for more than 110 years.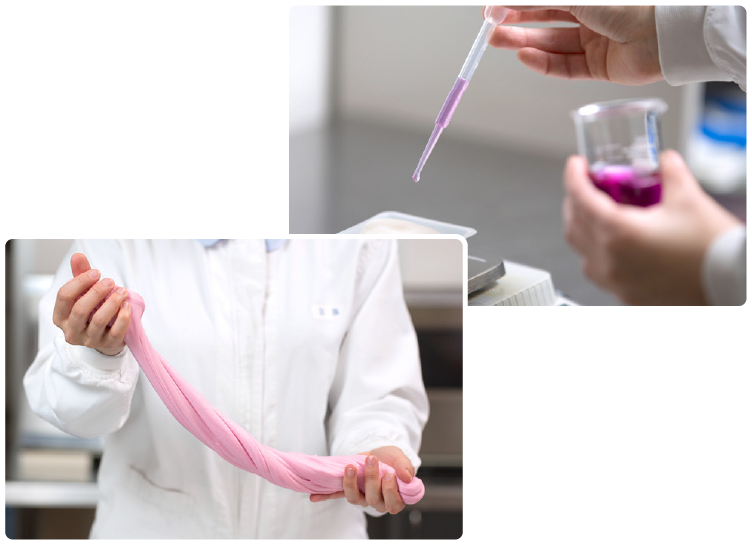 Further research based on this technology led to the birth of HI-CHEW in 1975. The greatest characteristics of HI-CHEW are the soft texture and chewability. These were achieved by balancing the combination of ingredients, such as gelatin and starch syrup, that were carefully selected through prototype production, as well as meticulous adjustment of the conditions in the manufacturing process, such as kneading time and temperature.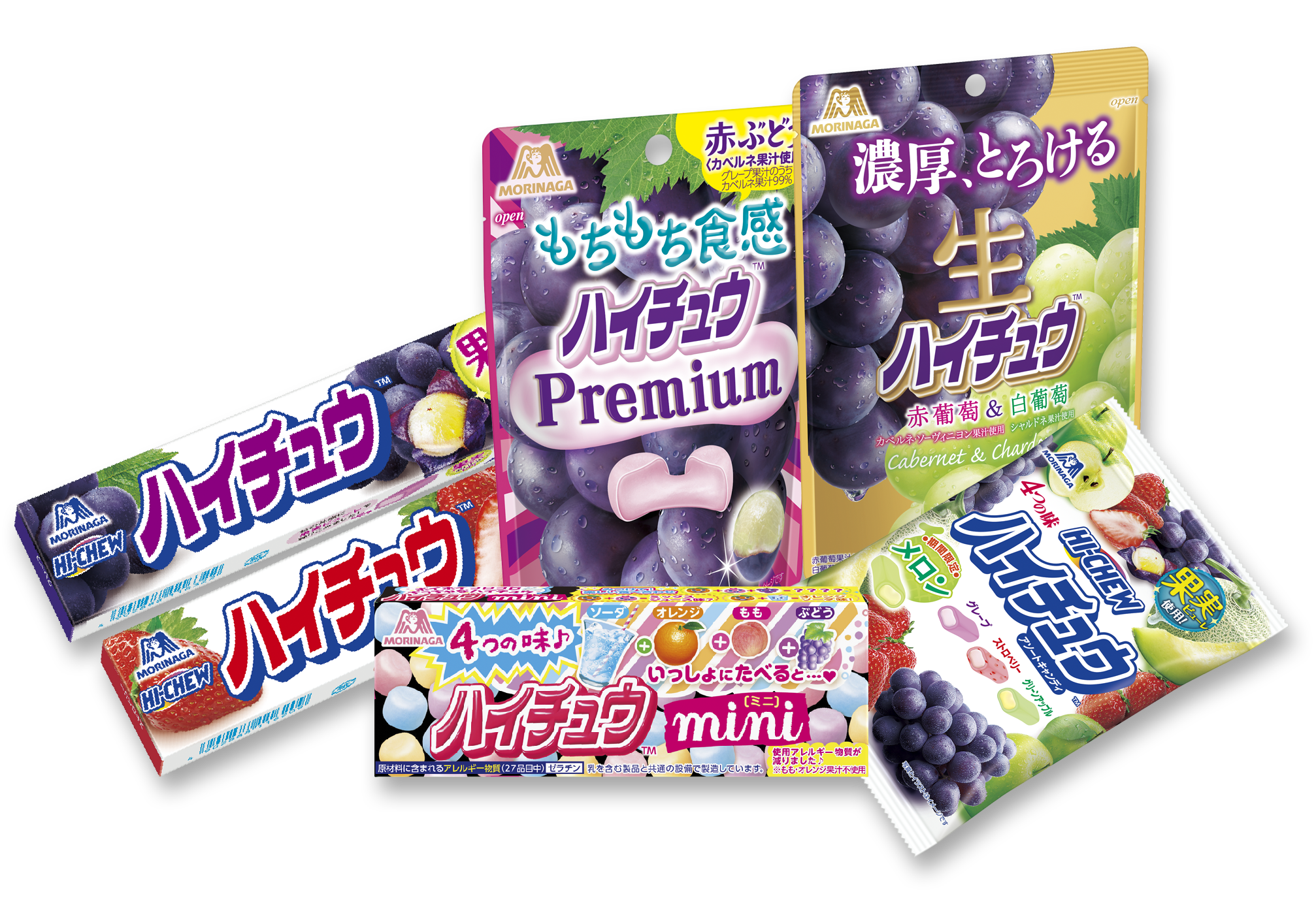 Furthermore, the juiciness that lasts from the time you begin chewing until the time you finish has been designed with consideration for how the flavor changes in your mouth and for the sense of refreshment that was achieved with fruit juice and flavoring technology.
In our factories, the conditions of candy water content, temperature, and processing time in each process are strictly managed to prevent the candy from becoming sticky or misshapen during the manufacturing process and thereby ensuring stable product quality assurance and high-speed packaging.
The high product quality created by Morinaga's technology has been recognized, and we are currently expanding the market for HI-CHEW to the United States, China, Asia, Europe, Oceania, and other regions of the world.