DARS
Brand Overview and Concept
DARS is one of the most famous chocolate brands born in Japan in 1993. Morinaga & CO., LTD. has been producing chocolate for over 100 years. The tradition and accumulated techniques that have been handed down during its long history are packed into every piece of this chocolate. A bite-sized smooth-mouthed chocolate will satisfy your happiness anytime, anywhere.
Bite-sized chocolate

Easy-to-eat, bite-sized chocolate. The thickness, width and shape of this chocolate are designed so that you can fully enjoy the chocolate taste. The glossy, smooth surface of the chocolate provides a pleasant texture on the tongue. The chocolate is aligned and placed in a tray and you can eat when you want to relax alone, or share with friends, and you can enjoy this superb chocolate anytime and anywhere.

Excellent melt-in-the-mouth sensation

Melt-in-the-mouth is important in chocolate. DARS is designed to melt smoothly in the mouth. It has been carefully refined so that the texture becomes smooth. The taste of the chocolate begins as it melts and spreads in your mouth at the time when you put it in your mouth. The exquisite taste will become a habit after the first bite.

Abundant flavor lineup

DARS offers a wide range of products, including unique Japanese flavors such as matcha green tea and DARS has fun choosing. Morinaga & CO., LTD. is the first in Japan to have an integrated manufacturing process from cocoa beans to chocolate. Since its introduction, we have been researching and developing the manufacturing method to bring out the aroma of cacao beans and the technology to make chocolate taste. The milk is caramelized with a milk-rich taste. The dark is made with a strong cocoa flavor combined with a refreshing aftertaste. The white has the rich taste of full cream milk and the delicious sweetness of after-cut. The green tea is made with a rich aroma of Japanese Nishio matcha. The strawberry milk is matched with sweet and sour strawberry milk. Which one do you choose?


Brand products
We guide you to the products that we are handling and the sales distributors in each country.

Narrow down the products by region.

Distributors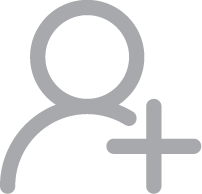 Follow us