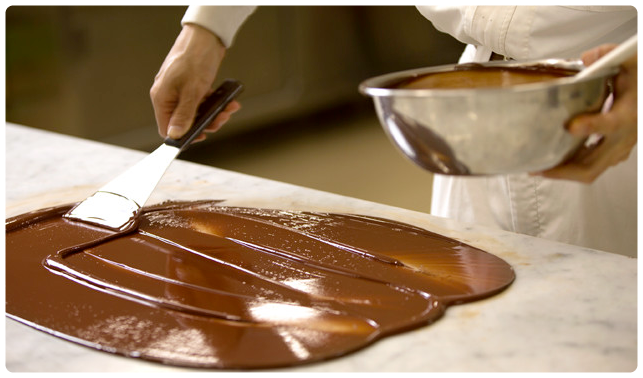 In 1918, Morinaga installed large-scale chocolate-making equipment and recruited technicians from the United States, which made Morinaga the first Japanese company to manufacture and sell domestically produced chocolate manufactured in a continuous bean-to-bar production process. Until then, chocolate had used mainly imported ingredients and was extremely expensive, and so Morinaga was a pioneer in spreading chocolate consumption among the general public.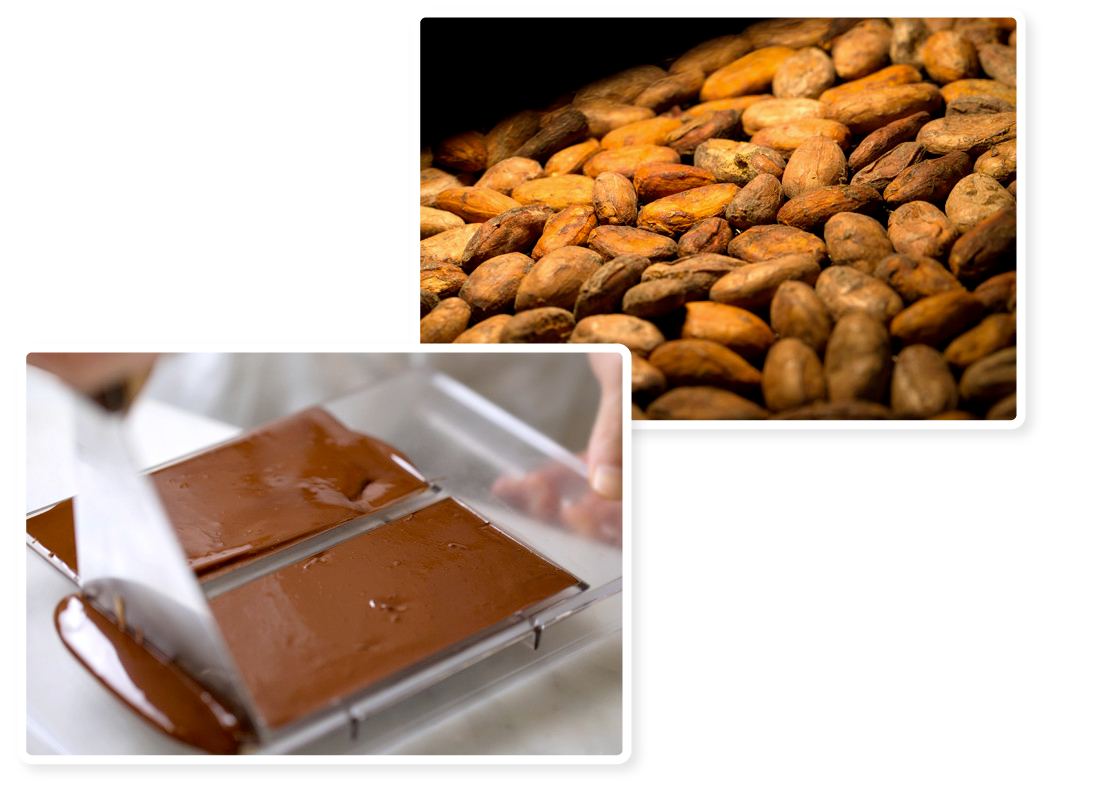 Since that time, Morinaga has been conducting R&D aimed at creating delicious chocolate suited to the delicate tastes of Japanese people in terms of aroma, richness, and texture.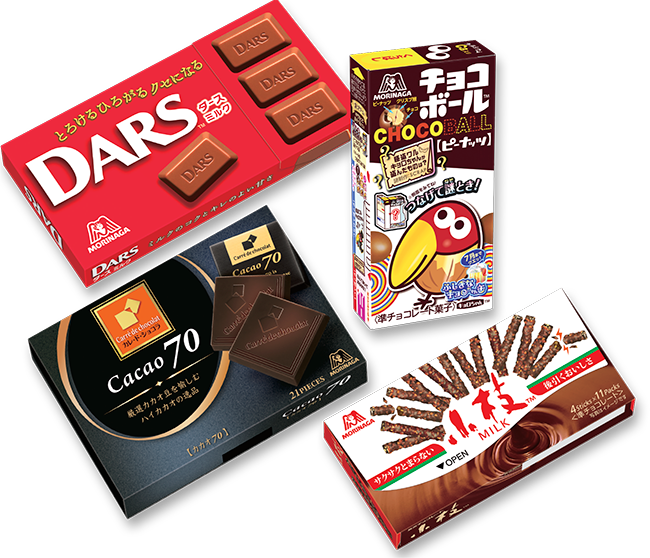 High-cacao Chocolate Technology (Carré-de-Chocolat <cacao 70> and other products): High-cacao chocolate tend to have the acidic and bitter taste particular to cacao beans. At Morinaga, in addition to carefully selecting the kind of cacao beans to use in our products, we meticulously control manufacturing conditions in the processes of roasting, refining, and conching (kneading) in order to reduce bitterness without losing the true aroma and flavor of cacao to create delicious, easy-to-eat high-cacao chocolate.