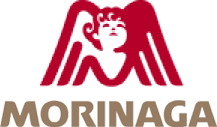 The other brands' introduction
In addition to its mainstays, long-selling brands such as "HI-CHEW", "DARS", "in JELLY", and "MANNA", our Company is constantly creating new tastes and new eating scenes. Our Company is also working to create new flavors using Morinaga's proprietary technology and develop products with a healthier approach, offering products that meet the needs of changing lifestyles.
Hotcake Mix

Morinaga Hotcake Mix is a long-selling brand that has been loved in Japan for over 60 years. The unique technology of this product makes it soft and fluffy and gives it a good texture.